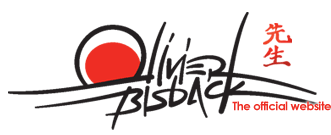 sociodynamic personal trainer who can boast on an experience of more than 15 years. He worked for several highly reputed sports schools, was fitness instructor for the Flemish Parliamant and is holder of the certificate 'Certified Instructor Fitness' (international acknowledged by the FISAF).

Master Olivier Bisback made his name and fame in the first place as personal trainer and counsellor/companion of several well known Flemish personalities (politicians, singers, actors, etc.). His major assets are his drive to achieve well defined objectives by motivating people, as well as his immense and never exhausted passion for his work.

'Olivier Bisback's Training Center', in Moorsel (near Aalst) – halfway between Brussels and Ghent – is known and reputed as the reference on the field of personal training. Power training, cardio training, revalidation, litheness, tae bo, martial arts, ... just name it and you can learn it in his center. Depending upon your personal needs, the accent is put upon sport initiation, accompaniment/guidance of top sporters, fighting overweight, regaining fitness and health, etc.

In his training center, Olivier Bisback gives his attention to you alone. He seeks to it that you get the outmost and the best results by directing the whole programme on your person and needs. Once he made a commitment to someone, he will not rest before the promised results have become true. The progress of your programme is closely followed by himself and redirected if needed. There is a constant follow up and feedback.